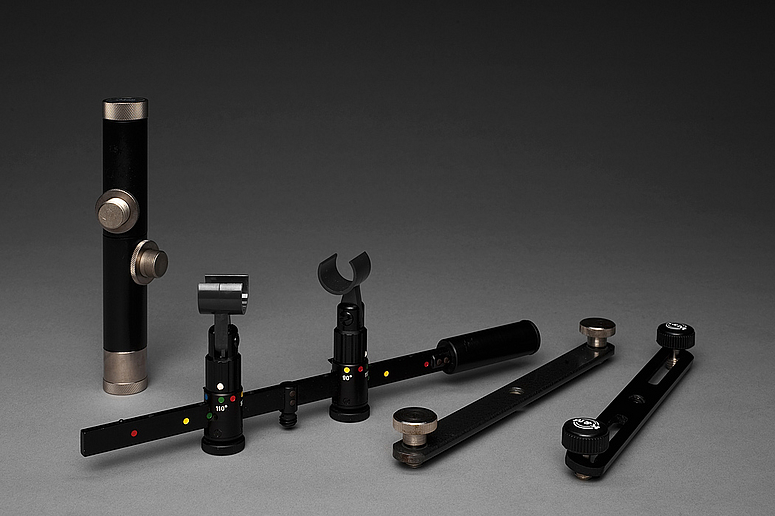 Stereo Bars
Echoschall's programme includes six different models:
A well-known, simple stereo bar is made by König & Meyer (model 23550), where the locking screws can be moved continuously between 6 cm and 17.2 cm
Another small stereo bar with two movable bars is the K&M 23510
A completely different solution is offered by Shure with their "stereo microphone adapter". With this model two screw thread connections can be aligned on top of each other, independently of each other
The by far most professionally stereo bar is made by Schoeps. It is very elaborate and makes the adjustments easy with its markings and snapable swivelling clamps
For Decca Tree applications we have the flexible Decca Tree bar from mic-bar.com in our program.
The following stereophonic techniques are possible:
K&M 23550: XY, ORTF, small AB
K&M 23510: small AB
K&M 23560: small AB, big AB
Shure A27M: XY, MS, ORTF, Blumlein
Schoeps UMS20: XY, MS, ORTF, Blumlein, small AB
mic-bar.com: Decca Tree
The prices for the stereo bars can be found in the price list!