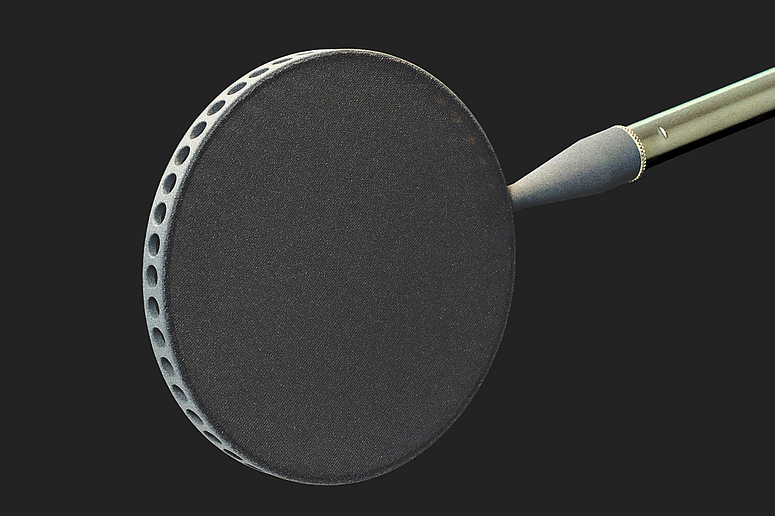 Pauly P120 Superscreen
PaulyTon offers three model variants that meet the different needs of users and differ only in features and price. The characteristic filter ring with a diameter of 120 mm is of course identical in all versions. All three models of the Pauly Superscreen - the P120-Cone, the P120 T-30 and the P120 T-30 + C - can be ordered from Echoschall:
1. Pauly P120-Cone: The filter ring comes with a newly developed adapter cone, which allows the Pauly Superscreen to be attached to the swivel arm of a separate microphone stand (photo). Extremely flexible and also completely soundproof!
Price: 120,00 € *

2. Pauly P120 T-35: Corresponds to the classic model PR120-T30. The pop filter is attached to the tripod of the recording microphone with the 30 cm gooseneck.
Price: 149,00 €

3. Pauly P120 T-35 + C: The combo package with adapter cone and gooseneck.
Price: 169,00 €

The items can also be ordered separately!

Filter Ring: 96,90 €
Gooseneck: 47,90 €
Adapter Cone: 19,40 €

* All prices incl. VAT.